Presentation - Automotive Startup - Pre-accelerator Program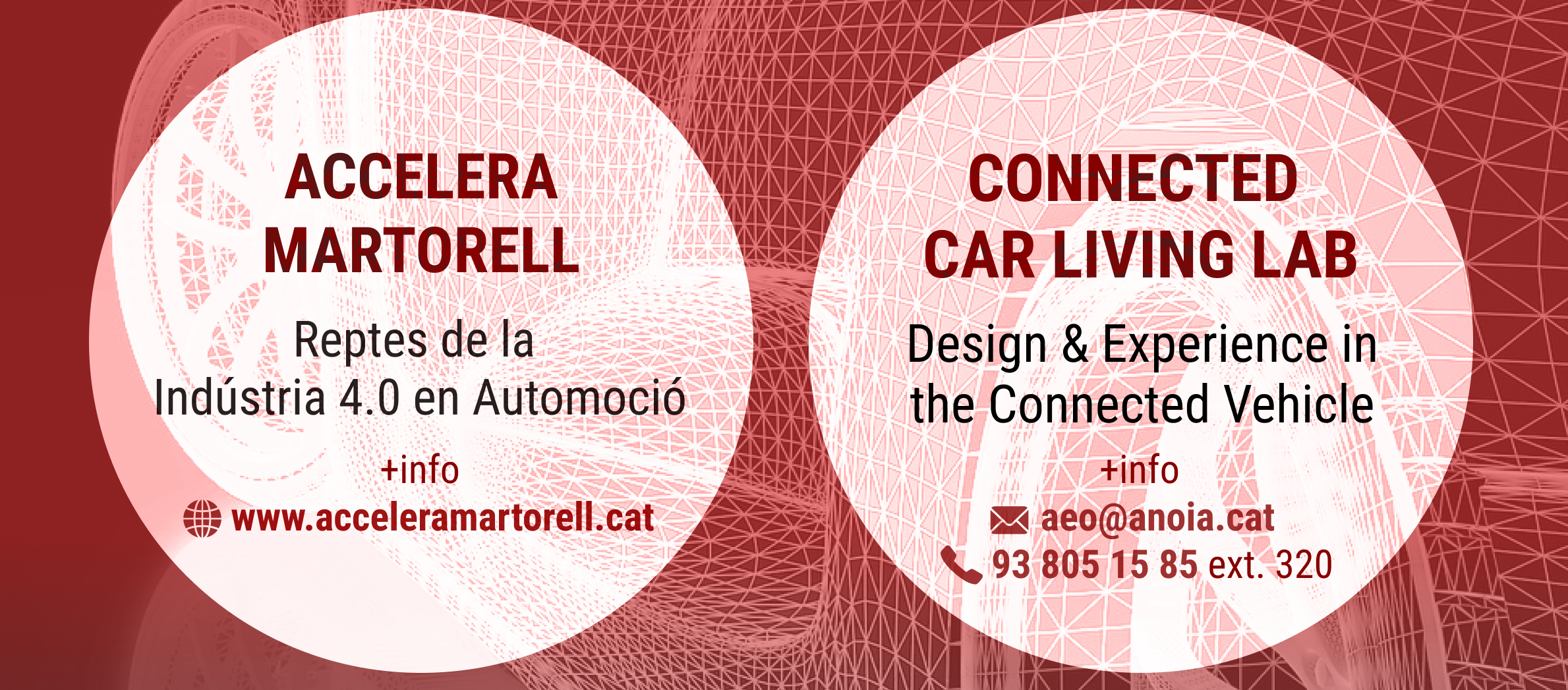 The City Council of Martorell through the Center for Economic Promotion Molí Fariner and the Regional Council of the Anoia through the Motor Anoia Campus, together with the Cluster of the Automotive Industry of Catalonia (CIAC) and the University of Lleida, are pleased to invite you to the presentation of the two Pre-accelerators of the automotive sector (Industry 4. 0 and connected vehicle) promoted by the FIRST program of Preacceleració Catalunya Emprende of specialized entrepreneurship in the automotive sector of the Generalitat de Catalunya.

The event will take place on Thursday, November 26, 2020 at 18.00 h telematically through the virtual campus of the University of Lleida. The event will feature speeches by Mr. Xavier Fonollosa, Mayor of the City of Martorell, Mr. Xavier Boquete, President of the Regional Council of Anoia, Mr. Josep Nadal, manager of the Cluster of Automotive Industry of Catalonia (CIAC), Mr. Carles Florensa, Director of the Center for Continuing Education at the University of Lleida and Ms. Lourdes Miras, Head of the First Program of Catalonia Emprende of the Generalitat of Catalonia.
ACCELERA MARTORELL. REPTES DE LA INDÚSTRIA 4.0 EN AUTOMOCIÓ www.acceleramartorell.cat
CONNECTED CAR LIVING LAB. DESIGN & EXPERIENCE IN THE CONNECTED VEHICLE aeo@anoia.cat
Link connection virtual campus UdL to access the event https://eu.bbcollab.com/collab/ui/session/guest/d238edb795334f409319c7cd1e36fcf3

Comentaris