Cluster Talks | T1x05 | Beyond Boundaries: Unveiling the Evolution of CARA
CLUSTER TALKS
17/11/23
9
0



Welcome to Cluster Talks, CIAC's insightful podcast where cluster managers from around the globe share their experiences and adventures in the dynamic field of cluster management. In this episode, join CIAC's Manager, Josep Nadal, in a riveting conversation with Thomas Prieur, the Manager of CARA, a leading European mobility cluster.
Explore the fascinating evolution of CARA, originally focused on trucks and buses but now spanning the entire automotive sector, including the burgeoning bike industry. Thomas Prieur delves into CARA's journey, emphasizing their commitment to cooperation for innovation - a core principle driving their success.
Discover firsthand how CARA navigates the challenges of collaborating across diverse industries within the mobility sector. Thomas provides valuable insights and answers the pivotal question: 'How to manage the challenges of working with different industries in the field of mobility?'
Don't miss this enriching episode as Thomas Prieur generously shares his experiences and knowledge as a cluster manager, offering a unique perspective on the ever-evolving world of mobility. We would like to highlight a direct quote from Thomas that would pretty much describe a cluster day to day: ?Sometimes I don?t know what we are doing but I know why we are doing it.?
Special thanks to Thomas for his valuable contributions. Tune in, like, share, and subscribe for more Cluster Talks episodes, unlocking the secrets of innovation in the realm of clusters and mobility.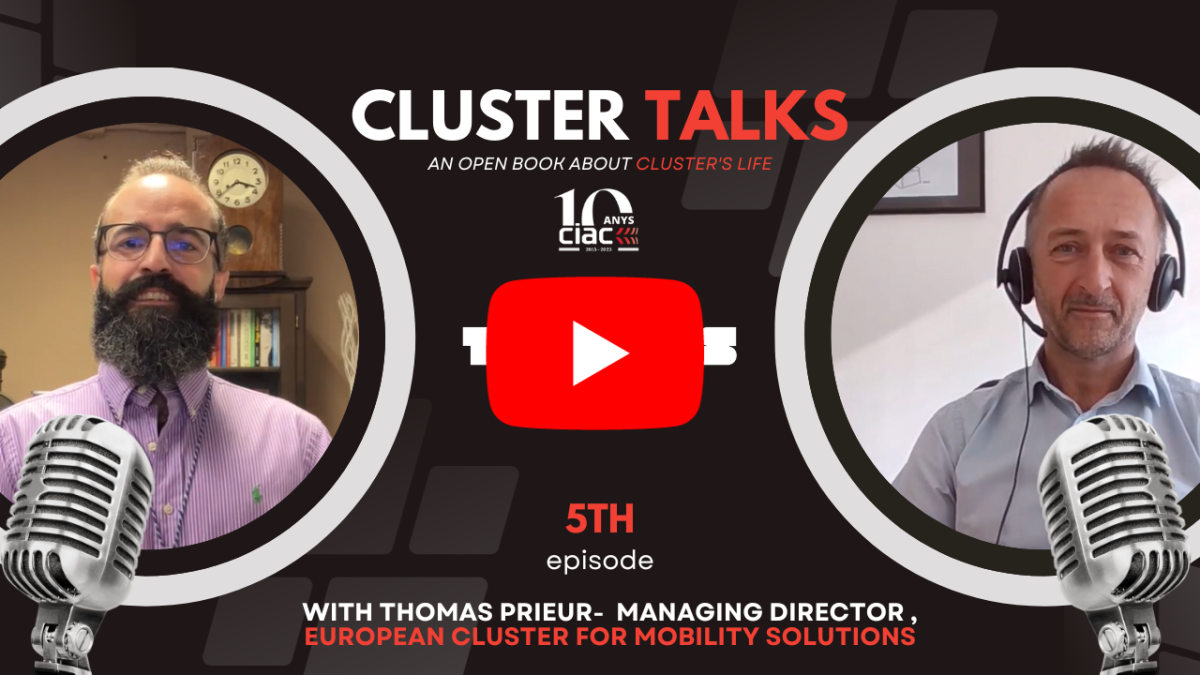 Comentaris