CIAC holds its Ordinary General Assembly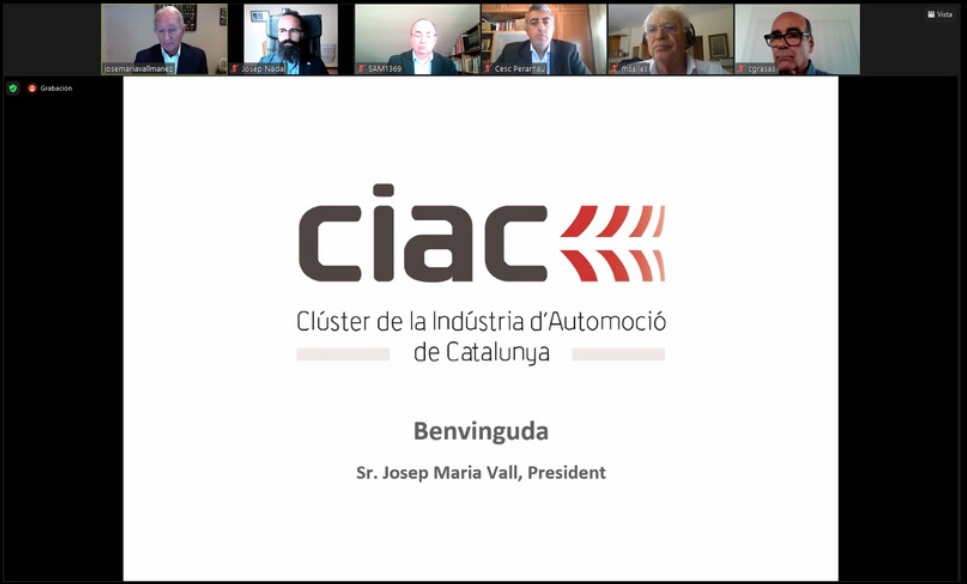 The Automotive Industry Cluster of Catalonia (CIAC) has held its Ordinary General Assembly, with all the items in the agenda being approved. The meeting started with a presentation by Roger Agustín, CEO and co-founder of Prenomics, titled "How to improve strategic decision-making at an SME using data".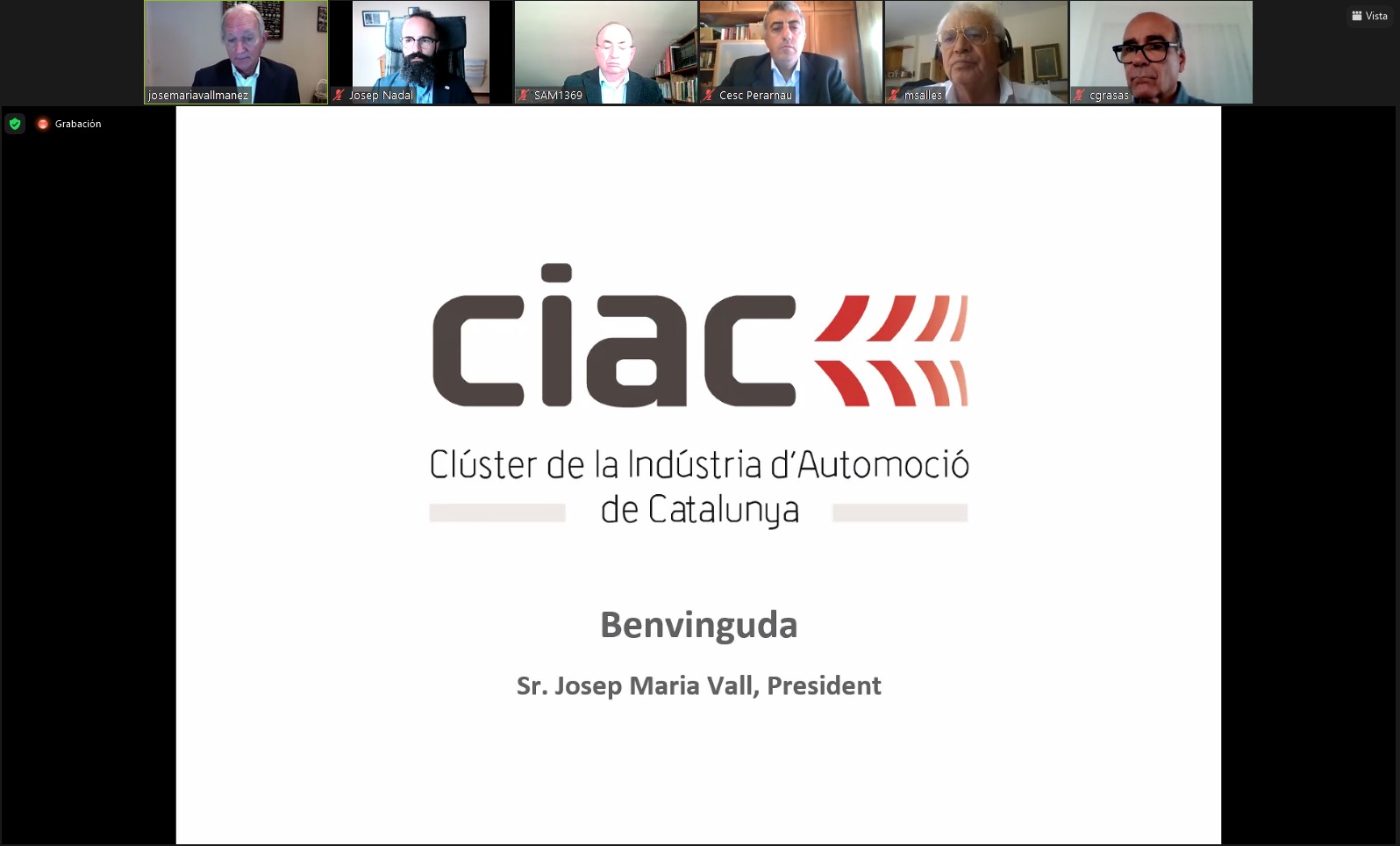 CIAC's president, Josep Maria Vall, welcomed those in attendance thanking "their participation in an important assembly amidst a global pandemic, which has resulted in a difficult time for the industry. Nonetheless, the Catalan automotive industry has shown its resilience throughout history, and this is another test that will be successfully overcome." After the president's remarks, the assembly approved the changes in four articles of the by-laws, in order to adapt the organization to the pandemic and set down the procedure for holding the General Assembly and the meetings of the board remotely.
After the assembly granted discharge to the board of directors and approved the accounts, the new members that have joined CIAC recently were introduced:
Geprom
Geyser
Fustier
IT - iniciativas tecnológicas
emes3d
Exceltic
Mediterrani. Escola Universitària
Claire Joster
Anima
Catenon
Celo
Urgeles Diamant
ServiConsulting
IXO try out
Clarke Modet
Innovae
Synergie
WeOptimized
Pantur
Plastics Eumar
Kivnon
Moreover, the board released a summary of all the activities carried out throughout 2019, divided in six groups. The first relates to the introduction of blockchain technology in logistics and how to employ it in the Industry 4.0 framework, a project jointly developed by CIAC and SEAT. Currently, there are 16 companies involved and the project is still active.
Another well-received project has been the workshops for sharing experiences, and improving management skills and competencies. A special focus has been given to sustainability best practices. More than 30 companies were involved throughout 2019 and even now, despite the pandemic, the workshops have continued in an online format.
Like blockchain, Big Data is another element that can bring added value to a company, and the Cluster is working to bring that technology to all its members. This project had the participation of 26 companies in 2019.
Another project carried out in 2019, and which is continuing in 2020, is CIAC's participation in the training of moldmakers, a profile with rising demand in the market.
3D printing is also being introduced to the sector with a total of 26 companies participating in a pilot project to use this technique to develop spare parts.
Lastly, one of the projects markedly aimed at training and introducing young talent to the automotive industry: the Platform of Talent. Right now there are over 150 profiles available. The members of the Platform can help companies solve real-life issues through challenges, participating in meetings... In connection with this project, the Automotive Talent Show was scheduled for this past April at the Circuit de Catalunya, but the pandemic forced its postponement until 2021.
Comentaris