Battery plant and tractor projects, topics of discussion at the Top Management Meeting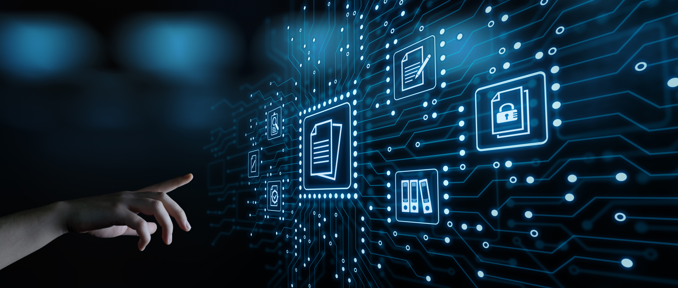 March 9, 2021. New session of the Top Management Meetings where the president of CIAC, Josep Maria Vall, has put on the table some of the main issues of the sector such as the lack of semiconductors and raw materials, as well as the tractor projects that have to be used to attract part of the Recovery Funds of the European Union, known as Next Generation.
Of course, the announcement of the new electric battery plant made by the Government has also focused part of the debate, even though little is still known about the project, such as, for example, the exact location of the plant.
When talking about the recovery of production levels, the companies have shown their concern about an additional problem such as the increase in the price of raw materials.
The meeting was also used to present the new video-newsletter format initiated by the cluster: CIAC Update. Finally, the project managers, Ona Rocamora and Carlos Cortés, presented some of the projects that are being developed from the different strategic areas of the Automotive Industry Cluster of Catalonia.
Universal warning management system through smartwatch.
Calibres 4.0: virtual assistant for QA with calipers.
Disruptive innovation program of impact-mobility of Clusters Catalonia.
Industry Highlights
During the month of January, new car registrations have reached historic lows throughout the European Union, with a drop of more than 20% and where the hardest hit market has been Spain, with a fall of 50%. In Germany the drop is over 30%, in Italy 14% and in France almost 6%. The drop in registrations in the United Kingdom was close to 40%.
Despite these data, there are changes in consumer purchasing decisions that are close to the scenario set out by CIAC in its Strategic Plan. Thus, registrations of combustion vehicles in the European Union were 75%, a figure that continues to fall. Hybrids have doubled their market share and have gone from almost 6% of vehicle sales in the EU in 2019, to almost 12% in 2020. Regarding electric vehicles or plug-in hybrids, sales have tripled, from 3% in 2019 to more than 10% in 2020.
The forecasts for this 2021, with uncertainty, are positive and in Spain the projections pose a scenario of 20% year-on-year growth in light vehicle registrations.
The semiconductor problem affects production, which during the first quarter of 2021 could cause more than 900,000 vehicles to be discontinued worldwide. The forecast is for semiconductor supply to normalize although the problem could drag into the third quarter of the year, as suppliers have found more attractive markets such as consumer electronics that leave them with wider business margins.

Comentaris