Eight automotive clusters begin "Excellence Forum 4.0" project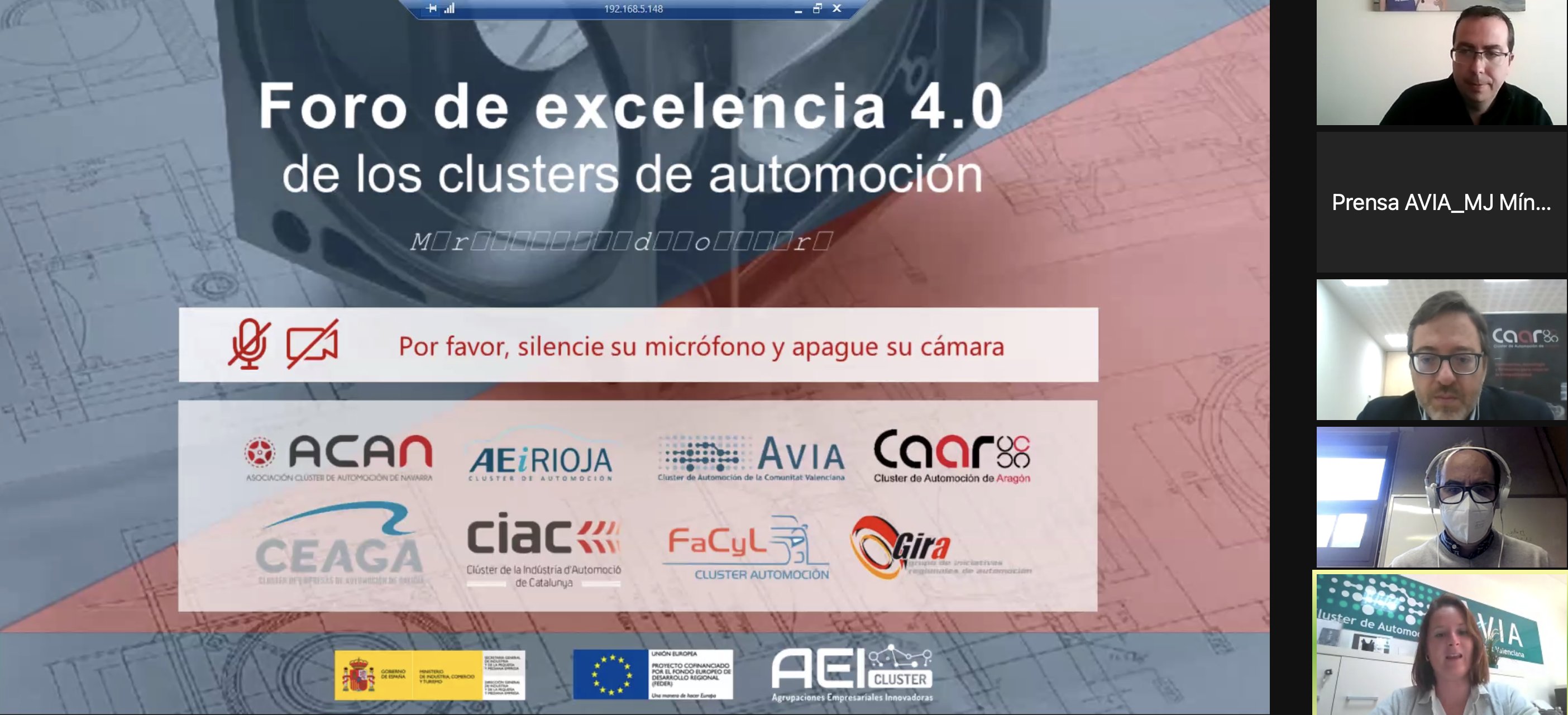 The second meeting of the "Excellence Forum 4.0" has been celebrated this month of October. Among the organizers were the Automotive Industry Cluster of Catalonia (CIAC) and seven other clusters, with the aim of sharing knowledge.
The involved clusters are:
? AEI Rioja. Innovative Business Group of the Automotive Industry in La Rioja.
? AVIA. Valencian Association of the Automotive Industry.
? CAAR. Automotive Cluster Association of Aragon.
? CEAGA. Galician Automotive Cluster Foundation.
? FACYL. Automotive Forum of Castilla y León.
? ACAN. Automotive Cluster Association of Navarra.
? GIRA. Regional Automotive Initiatives Group.
? CIAC. Automotive Industry Cluster of Catalonia.

The goal is to share the transformation processes undertaken by several companies associated with these clusters, boosting the transfer of knowledge, and evaluating the creation of transversal projects among all the industry and regions.
The first meeting of this project took part at the end of September, hosted by the Castilla y León cluster. The IVECO factory in Valladolid showcased its artificial vision tunnel, employed in QA of chassis. SKF Tudela explained the full automation that has been implemented in its factory.
The meeting was closed by Jordi Llinares, director of the General Office of Digitization Industry and Collaborative Environments from the Ministry of Industry, Trade, and Tourism.
The business success cases were selected globally from all the clusters, through a joint commission that started working in April, and followed criteria such as:
? Replicability of the project
? Technological challenge
? Excellence
? Interest from businesses
? Uniqueness of the project compared to other selected cases
16 companies – even though this number could eventually grow – have been selected by the joint commission to take part in the project, sharing the knowledge obtained from improving their processes.
The selected success cases will be presented in sessions held every 3 weeks, starting in September. Thus, the process will end in May 2022, and an evaluation report will be presented afterward.


Comentaris