Open call - 5th edition of the CIAC Awards
OPEN CALL: APPLY FOR THE CIAC AWARDS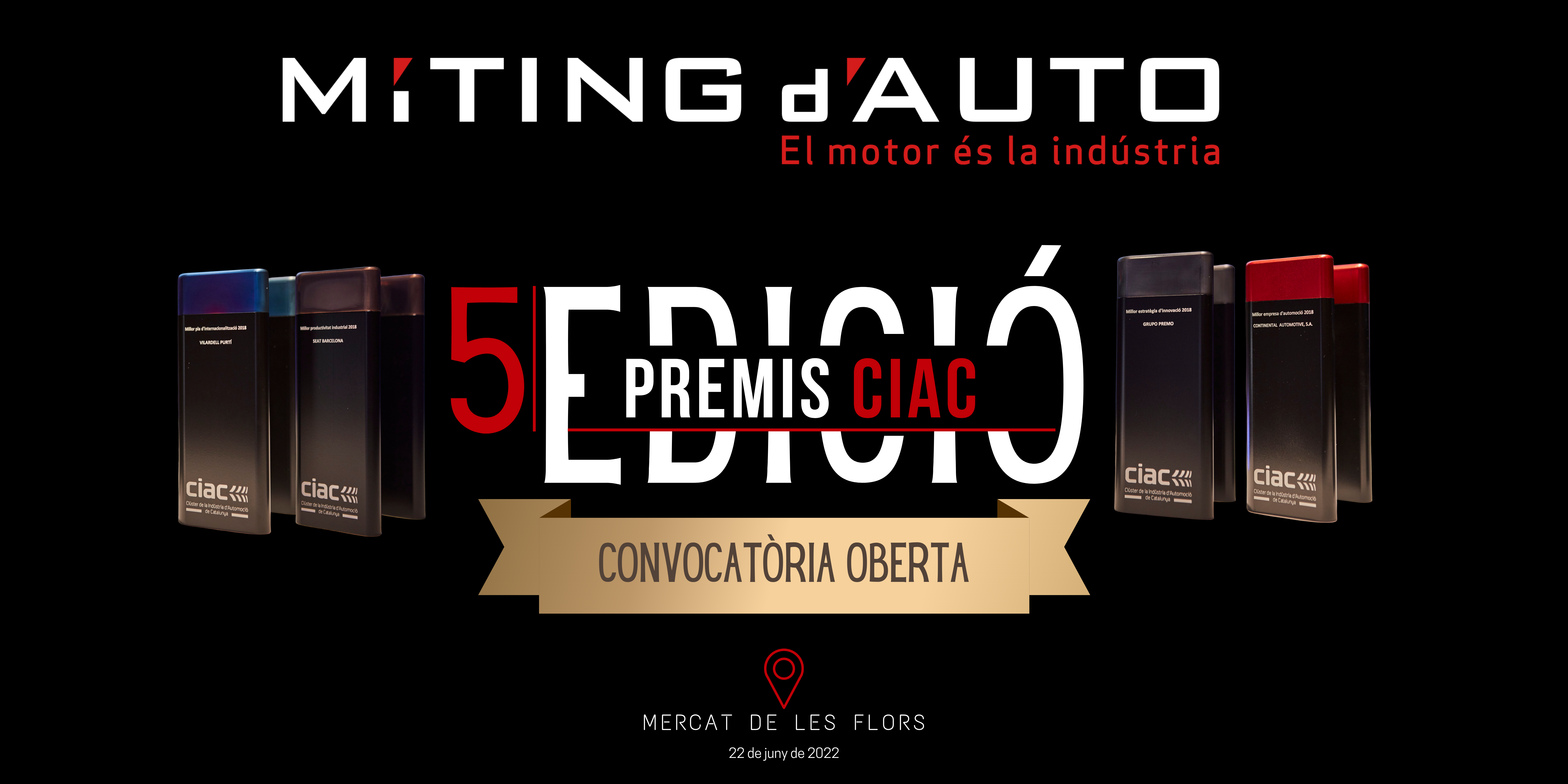 Once again this year, the Clúster de la Indústria d'Automoció de Catalunya (CIAC) is preparing the CIAC Awards, which will be held within the framework of the 5th edition of MÍTING D'AUTO, the annual event organized by the Cluster which will take place next June 22 at the Mercat de les Flors in Barcelona, and which will once again become the benchmark meeting point for the main automotive agents in Catalonia.

As in previous editions, the CIAC Awards will recognize those companies that with their work promote the competitiveness of the automobile industry in Catalonia. These awards consist of four categories: CIAC Award for Best Automotive Company of the Year, CIAC Award for Best Innovation Strategy, CIAC Award for Best Internationalization Plan and CIAC Award for Best Industrial Productivity.

The CIAC Awards are open to the participation of all CIAC member companies and the criteria for choosing the winners will be carried out through a rigorous evaluation process by a jury made up of engineers, economists and directors of prestigious business schools. of our country.
The deadline to submit your applications is until May 30, 2022 in the email of: comunicacio@ciac.cat


SEE THE BASES OF THE CIAC AWARDS 2022
Candidacy - CIAC Award for Best Automotive Company of the Year
Candidacy - CIAC Award for Best Innovation Strategy
Candidacy - CIAC Award for Best Internationalization Plan
Candidacy - CIAC Award for Best Productivity Plan

For more information, you can send an email to comunicacio@ciac.cat
Comentaris